Help Lia Flannery Compete in Showdown Montclair!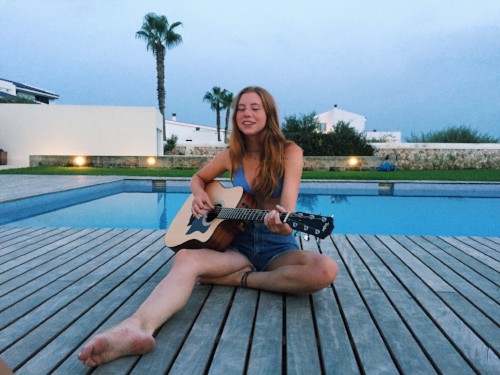 Lia Flannery
Lia Flannery is an MHS Senior and has been singing since she could talk.  As the youngest of four in a non-musical family, Lia carved her own path. She's not only a talented musician and singer, but she's a skilled songwriter who creates all of her own material.  
Lia moved to Montclair from Chicago as an 8th grader, landing at Buzz Aldrin Middle School. As tough as it was to leave her large extended family and friends, Lia loves Montclair, and is sad to be on the brink of now leaving it for college.
When she's not recording new jams, you can spot her on her tandem bike singing with friends around town.
Support Lia as she bravely takes the Showdown Stage!
We have raised
$120.00
of our goal.
Shout Outs to Lia Flannery!
Way to go, Lia!!! Can't wait to hear your amazingly beautiful voice! Thanks for supporting MFEE! -- Valerie & Jim Uehlinger
Donate to help Lia compete! All proceeds support the Montclair Public Schools.